Customizable Kits
Don't take chances - make sure others can see you in busy, high-risk situations. At CareTek, we do a variety of customizable kits. We want you to be safe in any situation or circumstance that you may encounter or have to work in. Listed is an example of a Specialty Kit made up with some Specialty Products.
High Visibility, Reflective Wear Safety Kit
Contents (see below for additional component information):

1) I-Viz Reflective Gloves - Large
1) Reflective Safety Vest - One size fits all
1) Safety Baton

Item #: KIT-REFLECT
Quantity: 24 ea/cs
Kit Components:
I-Viz Reflective Gloves, 1 Pair, Fluorescent Green, Large
High-visibility reflective indicators on hand and fingers.
Perfect for daytime and nighttime road construction and maintenance, traffic control, and search and rescue operations.
Padded palm
Hook and loop wrist strap provides secure fit
Item #: IRNIVG04L
Quantity: 12 pair/cs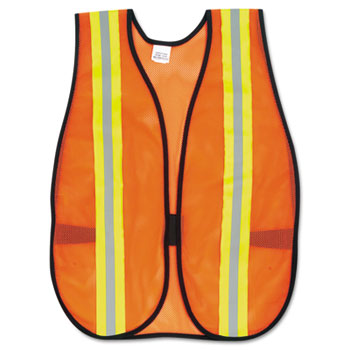 Orange Safety Vest, 2" Reflective Strips, Polyester, Side Straps, One Size
Bright orange color and reflective strips provide high visibility day or night for a variety of hazardous situations.
Lightweight polyester mesh.
One standard size: measures 18" x 47".
Front hook and loop closure keeps vest secure in extreme weather conditions.
Now Available:
1) Customization of Safety Vests
2) A wide selection of Safety Vests including Incident Command
Item #: CRWV201R
Quantity: 12 ea/cs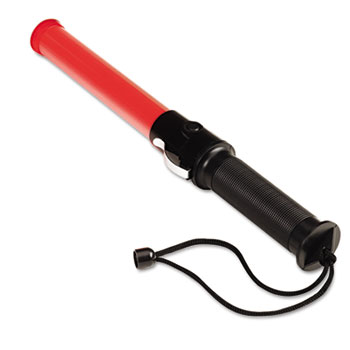 Safety Baton, LED, Red, 1 1/2 in x 13 1/3 in
Five super bright LED lights in baton may be seen up to 3,000 yards away and last up to 100,000 hours.
Three different lighting modes include: slow flashing red, quick flashing red, and steady red light.
Shock-proof, water-resistant, safe to use in inclement weather.
Comfortable handle.
Item #: TCO25400
Quantity: 24 ea/cs